Make your business stand out and look amazing this Christmas
#1 Commercial Christmas Light Installation Knoxville TN
Attract More Customers With Brilliant Lights
Commercial properties need to be noticed! That's what we are here to help you do! We have experience with restaurants, hotels, walk-through displays, HOA, and other types of commercial properties. Whether you just need something small to create a more festive atmosphere, or a large-scale display to set your company apart from the competition, we are here to help you make an impression!
Getting a Quote Only Takes 30 Seconds
Our Commercial Christmas Lighting Is All Inclusive
Our Entire Process Explained In 5 Steps
1. Free Custom Design & Quote
Getting started with Christmas lights is as easy as a completing our quote form on this site. We will call to get an assessment of your needs and schedule an on-site visit to understand your vision for the display. We will then prepare an itemized quote so you and your team can consider all options before moving forward.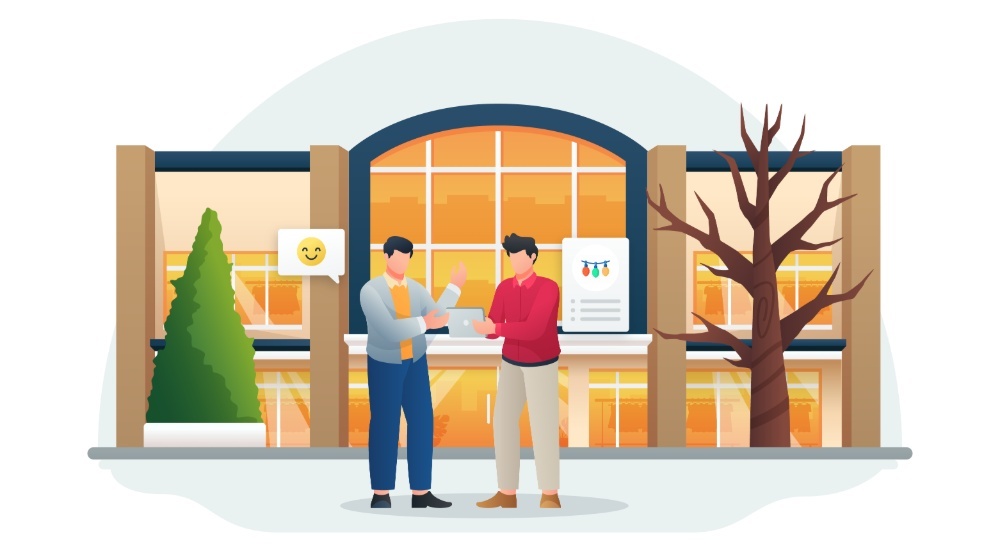 2. We Provide All Lights & Supplies
Christmas Lights Knoxville utilizes a lease format where we provide all lights and décor. There is no reason your team can't add to the display if you have specific items you use each year, but our intention is to be a turnkey service. All of our lights are commercial quality, brighter and more brilliant than residential products found in home centers and discount stores. Your professional business deserves professional quality lights.
3. Safe & Professional Installation
We will work with you and your team to determine the optimal time for installation and your display. In many cases, we do larger displays early without turning them on so you can reveal them according to your corporate calendar. Our teams are trained and professional and will exceed expectations for safety and professionalism.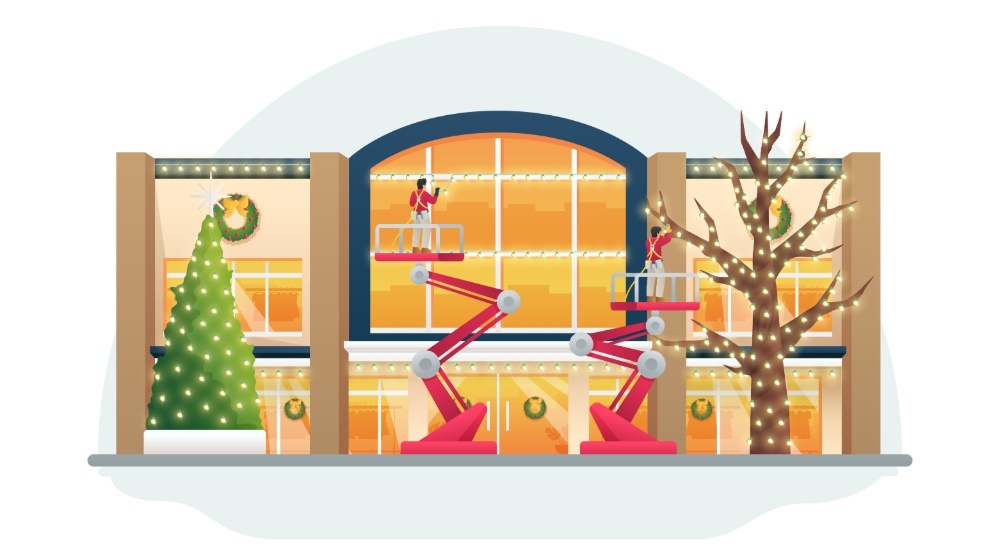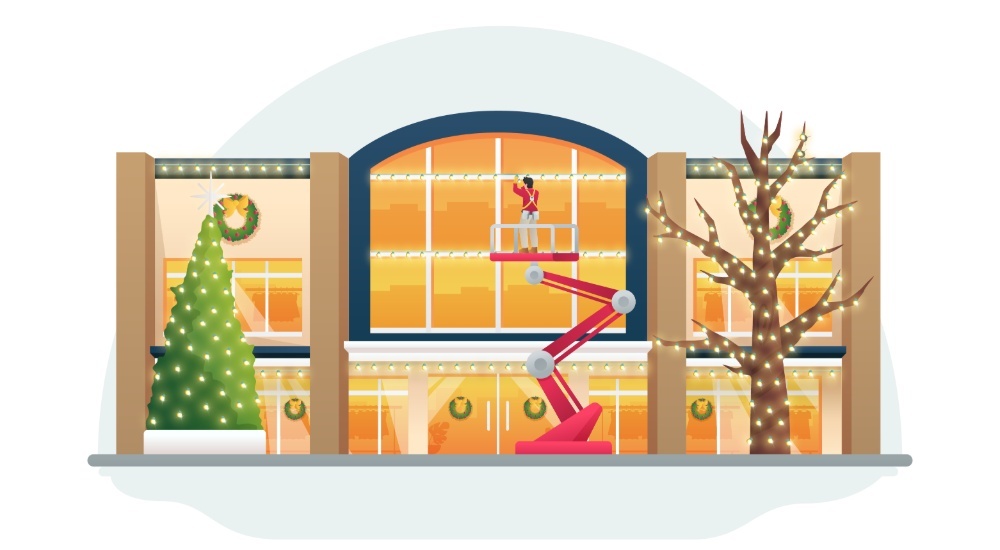 4. Free Maintenance Calls If Needed
The lights we install are warrantied and guaranteed. While we assume our lighting system will be trouble-free, anything can happen over the months the lights are installed on your property. We will return to repair or replace defective items at no cost and will repair damage caused by others at a reasonable fee. Most incidental damage from storms, etc. is covered by your
company's insurance policy if the need should exist.
5. Safely Remove & Store Everything
One of the best things we do for commercial clients is take away the burden of storing lights in the off-season and maintaining inventory. You won't have to worry about tripping over boxes of Christmas lights all year. We safely remove the lights, labeled with your company, and store them in our own warehouses for safe-keeping until next season. This is one of the reasons most clients use our services year-after-year.
Make Your Business Stand Out Amongst The Crowd
Commercial Christmas Light Installation Knoxville, TN
Frequently Asked Questions
Lorem ipsum dolor sit amet, consectetur adipiscing elit, sed do eiusmod tempor incididunt ut labore et dolore magna aliqua. Ut enim ad minim veniam, quis nostrud exercitation
Lorem ipsum dolor sit amet, consectetur adipiscing elit, sed do eiusmod tempor incididunt ut labore et dolore magna aliqua. Ut enim ad minim veniam, quis nostrud exercitation
Lorem ipsum dolor sit amet, consectetur adipiscing elit, sed do eiusmod tempor incididunt ut labore et dolore magna aliqua. Ut enim ad minim veniam, quis nostrud exercitation